Lean Patient Flow Solutions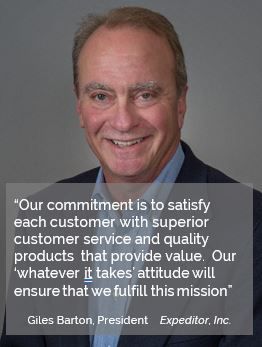 It's no secret that all medical practices and institutions must focus on improving the overall patient experience and satisfaction. These issues are fundamental to maintaining the practice's financial security.

One short and simple path to achieving that goal is streamlining and optimizing patient flow.
The Expeditor Lean Patient Flow System combines sophisticated, automated, browser-based communication and visual cues, a fundamental Lean management tool. The system tracks all patients - from Check-in to Check-out - from when they arrive to when they leave the practice.
In addition, a light signaling system informs Providers and staff - via an instantaneous glance with accurate, up-to-date information about which rooms are occupied, where patients and staff members are located and which patient needs to be seen next.

Expeditor applies Lean management principles to increase efficiency in patient flow which results in better quality of care and higher patient satisfaction.
Automated analysis and reporting combined with informed consulting leads to better results on your practice's key performance indicators.

Our comprehensive Diagnostic Assessment evaluates clinical and operational aspects to assist organizational leaders in understanding what barriers stand in the way of achieving ultimate efficiency that leads to a healthier bottom line. By understanding your objectives and goals, processes, operations and people affecting your organization, and providing leaders with Lean recommendations - improvement and success is inevitable.

Simply put, we'll help your organization determine what alternative goals may be necessary to become a world-class organization in terms of quality, satisfaction and efficiency.