Improved Flow, Happier Patients
Now more than ever, medical practices must focus on improving the overall Patient Experience to protect their financial security. To help achieve this goal, optimized patient flow solutions are critical.
The Expeditor LEAN Patient Flow System and software was created with this in mind. This fully customized, turnkey solution helps decrease patient wait times and increase the time your practitioners can spend with them. All to boost satisfaction and bottom-line results through gained efficiency.

How the LEAN Patient Flow Solution Works


Expeditor combines a Light Signaling System, Real-Time Patient Flow Monitoring and Lean Clinical Consulting through Predictive Analytics to deliver the most comprehensive solution on the market today.
Customize a Light Signaling System
Staff press lighted buttons on strategically placed, custom wall panels to indicate patient location and status; this enables immediate visual direction and easier room sequencing.
Make Immediate & Actionable Change—Patient Data in Real Time
Meanwhile, our Real Time Monitor aggregates the Light System data to display in the clinical area for deeper and broader data visualization (patient locations and wait times).
Assess Data and Set Goals
Expeditor's experienced consultants view and analyze data in aggregate to identify bottlenecks and opportunities for continuous improvement.
LEAN Patient Flow System Results
On average, healthcare providers see near immediate improvements in their patient flow efficiency. In fact, our solution usually pays for itself within 3 months of implementation.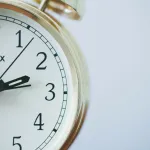 60
Minutes Saved Per Day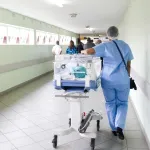 2-3
More Patients Seen Each Day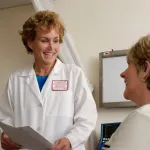 12%
More Time Spent With Each Patient


Light Signaling System
Visually manage room sequencing
The path to improved patient flow starts with our core product, a state-of-the-art, fully customizable Light Signaling System that equips your practice with easy-to-use light panels.

Strategically placed wall panels throughout each clinic with location-specific, lighted buttons
Clinic staff members press buttons to indicate patient location and status (i.e. nurses press a location-specific button to notify doctors that a patient is ready to be seen)
Visual cues from lighted buttons provide fast, actionable direction at a glance—for a simple way to manage room sequencing and see which patient needs to be seen next
Get a Free Consultation
Real Time Monitoring
A bird's-eye view of your entire operation
Next, Real Time Monitor aggregates data from the Light System, via a central large screen monitor in the clinical area to provide you with a bird's eye view of your entire operation.

Instantly see occupied rooms; patient wait times; staff member locations; and patient visit duration, all in real-time
Real Time Monitor + Light Signaling System = Double the power to make fast, actionable changes to relieve patient flow bottlenecks as they occur
Immediate improvements in communication, decreased wait times and optimized efficiency
Get a Free Consultation
LEAN Clinical Consulting
Assess the data and make plans for continuous improvement
Finally, Expeditor's team of lean clinical consultants works closely with you to analyze patient flow data gathered on your Xtrac client-centric metrics Scorecard.
Xtrac captures and measures a wide range of KPIs to help manage and monitor the complete patient experience
Our consultants schedule regular meetings to help you understand the insights
Together, we'll develop plan for continuous improvement and implement any necessary changes

Learn About Xtrac Performance Monitoring

Light System Features
Patient Ready Notification
Start Improving Your Patient Flow Today
With 40 years of experience improving patient flow and 8,000 satisfied clients, we know our solution can work for you, too. Contact us today to schedule a free consultation.
Patient Flow and Room Sequencing FAQs
What is patient flow?
Patient flow is just what it sounds like: the movement of patients through a healthcare facility. This concept involves the entire patient experience—from the minute they check in to when they walk out the door. But it's not just about the physical movement of a patient. The concept of patient flow deals with the overall patient experience; meaning, were they satisfied with their interactions with staff; wait times; and care? And when we talk about patient flow efficiency, the providers come into play. How quickly and effectively can facilities move patients through the solution for the benefit of the organization's financial health—without compromising quality of care or patient experience. It's a lot to consider!

What are the benefits of optimized patient flow?
With the arrival of Value-Based Care, healthcare organizations had to take a long, hard look at the experience they were delivering to patients. And it's not just about the quality of care or doctor rapport; long wait times continually top the list of grievances in patient surveys and industry reports. The good news is, wait times may be one of the easier things to get under control, relatively quickly.
By implementing the holistic LEAN Patient Flow System, providers can get a better handle on patient flow to improve wait times, boost patient experience and even give doctors and nurses time back to spend with patients. This all adds up to real impact on a healthcare organization's bottom line costs and revenue.

Do I need a light signaling system?
Light signaling solutions offer a relatively fast, easy way to manage room sequencing, improve staff communication, save time and improve patient experience. But a light signaling system alone isn't a silver bullet. When assessing patient flow solutions and software options, make sure your chosen provider takes a holistic approach. This means pairing immediate visual aids (light signaling and monitors) with data collection, analysis and expert consulting. Without the latter three elements, it's hard to realize significant and continuous improvement—a necessity in today's challenging and competitive healthcare environment.

What is the best Patient Flow System?
When assessing patient flow systems and software, it's crucial to look at the big picture. Few vendors offer a truly turnkey solution. Expeditor is the only partner in the market to offer a true door-to-door solution—consulting on the design of your light system; manufacturing and installing it; providing training; consulting on patient flow data; and recommending ideas for continuous improvement. Far from installing your system and leaving—we stay involved with thorough support and analysis. What's more, we're known for quality light signaling systems that stand the test of time—with an unparalleled service department to handle issues if they do, on the rare occasion, arise.

My facility has a good track record with patient flow. Why do I need a patient flow solution?
In our experience with over 8,000 healthcare facilities across the country, many think that they are already relatively efficient. But the patient flow data doesn't lie: Our solution often uncovers hidden bottlenecks and issues that may be hindering patient experience and affecting your bottom line. It is crucial to get a thorough consultation and work with experienced partners who can always find ways to improve.

My EHR vendor was adamant about me not needing a light signaling system because their software offerings had a patient flow "component" built into their software. Still, I felt their arguments were less than convincing. I'm glad I relied upon my good instincts as I felt an Expeditor system offered great utility, ease of use and many attractive advantages over a software solution.
- Craig H. Weinstein, M.D., MPH
Arthroscopic Surgery & Sports Medicine
I recently opened a surgery center in Sacramento, California. We have installed an Expeditor Nurse Call System for our office based operating room… we are very pleased with its utility and performance…During construction of this project, I have been afforded few opportunities to commend contractors, but in your instance, everything from start to finish has been exceptional…
- David Kaufman, MD
Kaufman Plastic Surgery
Our staff loves the Expeditor system as it allows us to operate much more efficiently and enhances the patient's perception of the quality of care we deliver. I can't imagine operating without our Expeditor system. I would be happy to recommend the Expeditor system to other practices that are interested in operating at peak efficiency.
- Mitchell P. Goldman, M.D.
Dermatology & Cosmetic Laser Associates of La Jolla, Inc.
From my staff's point of view, this system makes it easier to do their jobs. The central panel at the nurse station lets them know which room the doctor is in and the sequencing feature lets the provider know which room the provider should go in to next.
- Gary L Winfield M.D.
Sandcastle Family Practice
The flag system did not accomplish what we needed it to. We have several physicians working at once that need to be shown the next patient throughout the day. Expeditor does that without following each doctor around. If the Dr. used the flags we did not notice them and he would have to tell us that he "flipped the flag" for us to get the patient.
- Nancy Hammond, COA, LDO
Director of Facilities and Purchasing
Eye Physicians and Surgeons, PC