Streamline & Optimize Patient Flow
It's no secret. All medical practices and institutions must focus on improving the overall patient experience and satisfaction. These issues are fundamental to maintaining the practice's financial security. One short and simple path to achieving that goal is streamlining and optimizing patient flow.
The Most Effective Patient Flow Solutions
For four decades, Expeditor has been a pioneer in developing the world's most effective patient flow solutions, which were founded on three simple goals:
A History of Innovation
Automated analysis and reporting, combined with informed consulting leads to better results on your practice's key performance indicators.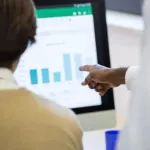 40
Years of Patient Flow Efficiency Experience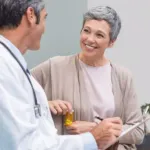 8,000
Satisfied Clients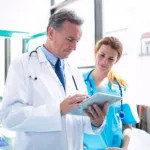 60
Minutes Recovered Per Day Per Provider
15%
More Time with Patients
The flag system did not accomplish what we needed it to. We have several physicians working at once that need to be shown the next patient throughout the day. Expeditor does that without following each doctor around. If the Dr. used the flags we did not notice them and he would have to tell us that he "flipped the flag" for us to get the patient.
- Nancy Hammond, COA, LDO
Director of Facilities and Purchasing
Eye Physicians and Surgeons, PC
From my staff's point of view, this system makes it easier to do their jobs. The central panel at the nurse station lets them know which room the doctor is in and the sequencing feature lets the provider know which room the provider should go in to next.
- Gary L Winfield M.D.
Sandcastle Family Practice
I recently opened a surgery center in Sacramento, California. We have installed an Expeditor Nurse Call System for our office based operating room… we are very pleased with its utility and performance…During construction of this project, I have been afforded few opportunities to commend contractors, but in your instance, everything from start to finish has been exceptional…
- David Kaufman, MD
Kaufman Plastic Surgery
My EHR vendor was adamant about me not needing a light signaling system because their software offerings had a patient flow "component" built into their software. Still, I felt their arguments were less than convincing. I'm glad I relied upon my good instincts as I felt an Expeditor system offered great utility, ease of use and many attractive advantages over a software solution.
- Craig H. Weinstein, M.D., MPH
Arthroscopic Surgery & Sports Medicine
Our staff loves the Expeditor system as it allows us to operate much more efficiently and enhances the patient's perception of the quality of care we deliver. I can't imagine operating without our Expeditor system. I would be happy to recommend the Expeditor system to other practices that are interested in operating at peak efficiency.
- Mitchell P. Goldman, M.D.
Dermatology & Cosmetic Laser Associates of La Jolla, Inc.