In 2020, there were more than 5,800 ambulatory surgery centers performing an estimated 30 million procedures. For healthcare providers, ASCs are an opportunity to have more control over how episodes of care are done compared to the hospital setting. For patients, ASCs offer a better patient experience and avoid hospital-acquired infections.

The coronavirus pandemic has accelerated the growth of ambulatory surgery centers (ASCs) and growth is likely to continue for the foreseeable future, an ASC expert says.


The first ASC in the United States opened in 1970 and explosive growth happened through the late 1980s and into the 1990s, according to the Ambulatory Surgery Center Association (ASCA). ASC growth has been steady over the past two decades, with more than 5,800 ASCs performing an estimated 30 million procedures in 2020, the ASCA says.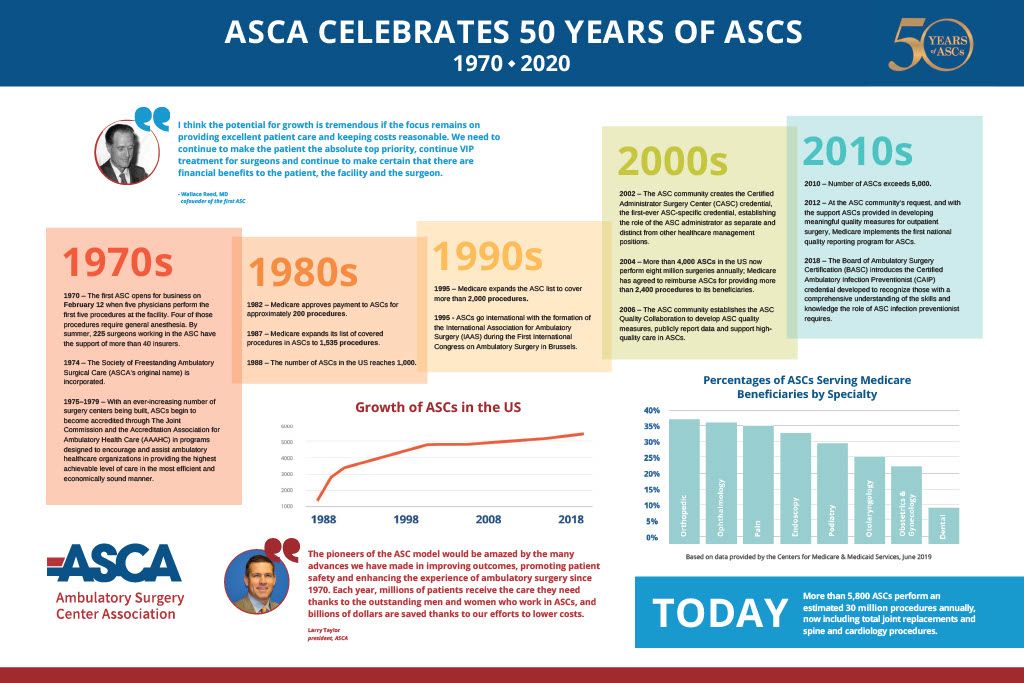 "ASC growth has continued in the United States, and particularly for orthopedics, the number of ASCs is growing, and the number of cases shifting from main hospitals to ASCs continues to grow. We have seen this trend in recent years; but with the coronavirus pandemic, we have seen ASC growth accelerate over the past two years," says Alexander Sah, MD, co-director of the Institute for Joint Restoration and Research in Fremont, California.
"ASCs benefit healthcare providers, patients, and payers", says Sah.
To see more of why ASCs are being installed all across the United States, checkout this article.
If you are interested in seeing who is providing these ASC's Nurse Call Systems, contact Expeditor, for over 40 years now we have been providing turnkey Nurse Call solutions that are required at ASCs.
If you are building an ASC and are required to include a Nurse Call System (life-safety equipment), fill out our short Contact Us form and a Territory Manager will contact you, or call 800-843-9651.
CUSTOMIZED NURSE CALL SOLUTION BY EXPEDITOR